Knitted Wire Mesh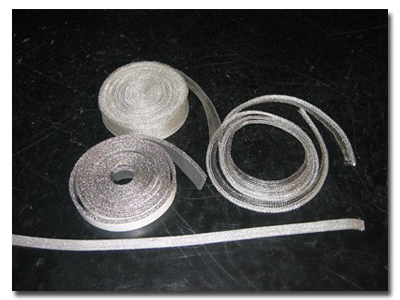 E-Ride Enterprises manufactures knitted wire mesh or mesh over elastomer core. All knitted mesh configurations are supplied on spools or cut to length as individual gaskets.

Mesh strips are knitted into rectangular or round cross sections from either monel (a nickel copper alloy) or aluminum wire. Profiles are also available in round with tail, double round with tail and half round.

Our standard core material is neoprene or silicone.

Our Engineering Department is available to assist with any questions or design applications.

For a Catalog, Samples or Technical Support:
E-mail:
sales@eride-electronics.com
Phone: (928) 667-5218 or (760) 323-5875 | Fax: (866) 670-1316
E-Ride Enterprises, Inc.
Copyright © E-Ride Enterprises, Inc. 2018. All Rights Reserved.